everybodys watching.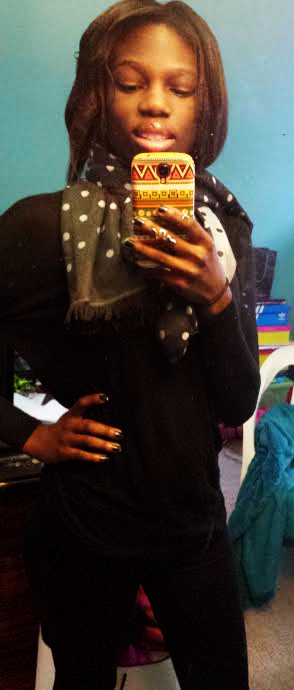 Larissa, 20, MD, college junior, nursing major. or CJ. Decisions, decisions...
I post/reblog a bunch of shit I like/ into. My interests varies.
I like making gifs, I love writing, working out, eating, fashion, tv shows, etc, etc. On the last note, enjoy the scroll! If not, oh well.=)
Home
Ask
Archive
edit
gifs
personal
Theme By: Destroyer | Powered By: Tumblr.com
CAN YOU APPRECIATE ALL THIS BROWN
(Source: dmolech, via wild-and-freaky)
xoxo
(via keep-that-pussy-wet)
Alexander Dominguez
Photogrpahy Randolph Garrett
Reblog y'all :)
(via vansandaboombox)
HA!!!  

Q.U.E.E.N.
(Source: bloodycowards, via pussayzaps)
(Source: everythingzoesaldana, via 3rdwardtrill)
Omg
(Source: nylonpinksy, via simplyundefinable)
(Source: prettymajorpop, via andreadiamond)
(Source: girlannachronism, via phinaster)